Peace Trust – TANSACS – TI – Migrant Project
RATIONALE OF THE PROJECT: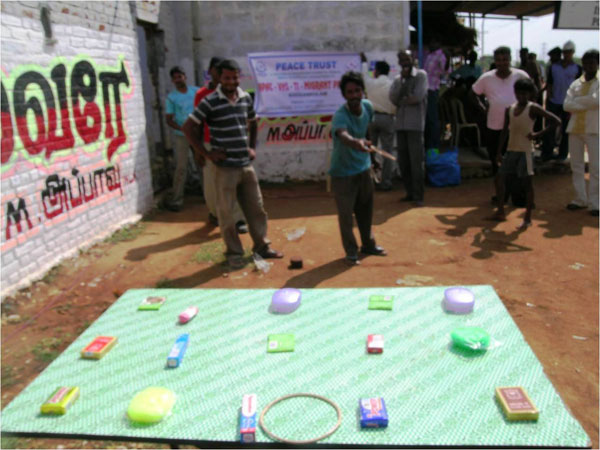 Awareness Programme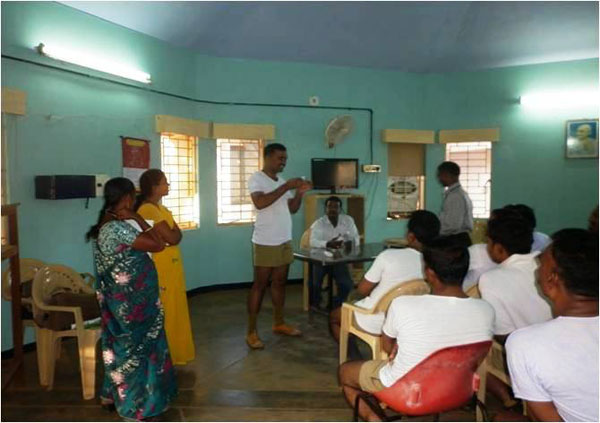 Training Programme
The challenge related to health and diseases are one of the greatest challenges and they take different forms and intensity at different phases of life. While many diseases are curable, some are only manageable due to appropriate treatment facility. The people with HIV/AIDs and those with most at risk specially when they are prone to such infections as ATI and HIV. Tirunelveli District in the state of Tamil Nadu, South India is considered as one of the high HIV prevalent districts in the state by the National AIDS Control Organization.
Target Area Profile:
Tirunelveli District in the state of Tamil Nadu,South India is one of the high STI/HIV Prevalent districts in the State. The key factor that increases the vulnerability of the people to HIV/AIDS is the high level of Migration. According to the census 2001 Report Tirunelveli has a population of 28,01,194 of which 12% are living below poverty line. Available reports suggest that every year nearly 6000 people migrate to Mumbai ,Chennai, kovai and other places in search of better employment opportunities. The failure of mom soon, lack of industries and the violence that prevailed between the different castes, from the early nineties forced more men folk to migrate. Agriculture is the main occupation of the people. Generally, these blocks have large area of barren land and lack industries. These blocks have more landless agricultural coolies, who depend on landlords for their daily wages and in most cases the land owners are from different castes .Presence of multiple castes in every location often results in communal disturbance and clashes.
Goal of the Project:
Reduce the vulnerability to STI,HIV/ AIDS and prevent further spread and promote safe sex practices among the in migrants community in Tirunelveli District.

Objectives:

To identify the potential in Migrants
To conduct behavior change communication in the intervention area
To prevent the transmission of STI,HIV/AIDS among Migrants
To Create the enabling environment to access the STD Treatment and condoms in their respective area.
To Implement the peer education to spread the information about safe migration.
| | |
| --- | --- |
| | |
| Advocasy Programme | Migrant Day Programme |