Community Care Centre (Supported by Tamilnadu State AIDS Control Society) – Faced out on 31.3.2013
Background of the Program:
In Patient Care
People living with HIV/AIDS (PLHA) require a range of support services including medical and non-medical care, institutional medical treatment and other supports depending on the stage and progression of the disease. The progression of the infection and consequent weakening of the immune system will result in PLHA being vulnerable for various opportunistic infections. The PLHA will require care and treatment for Opportunistic Infections (OI) and some of these illnesses may require in-patient care in a hospital or other centers that provide this facility. The CCCs are intended to function as a bridge between hospital and home care. They are playing a critical role in enabling PLHA to access ART and anti tuberculosis treatment as well as providing monitoring, follow-up, counseling support to those who are initiated on ART, positive prevention , drug adherence, nutrition counseling etc., Also CCCs are strengthening Community care and support programmes.

Goal of the Program:

To provide Quality Comprehensive Care through IP and OP Services and Enhance the quality of their lives by reducing their Morbidity to Opportunistic Infections to the PLHIV in the District of Tirunelveli.

Objectives: 
HBC Training
Established necessary Infrastructure and Systems development
Staff Training and Capacity Building
Provide the clinical diagnosis and treatment to the PLHIV
Extended the Psychological support to the PLHIV
Increased the knowledge level on Health Education and treatment seeking to the PLHIV
Enhanced the referral and linkage services with the service centres.

Activities:

With the Help of TANSACS, Peace Trust had an opportunity to run a Community Care Centre in Tirunelveli District from 1st January 2009 onwards. As per NACO guidelines, Peace Community Care Centre is a place with facilities for out-patient and in-patient treatment where a PLHA receives the following services.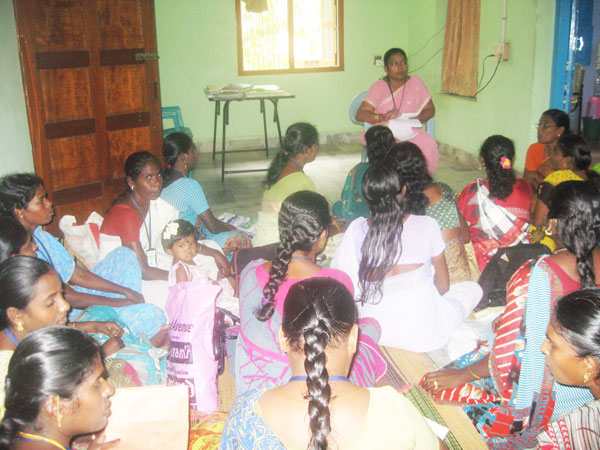 HBC training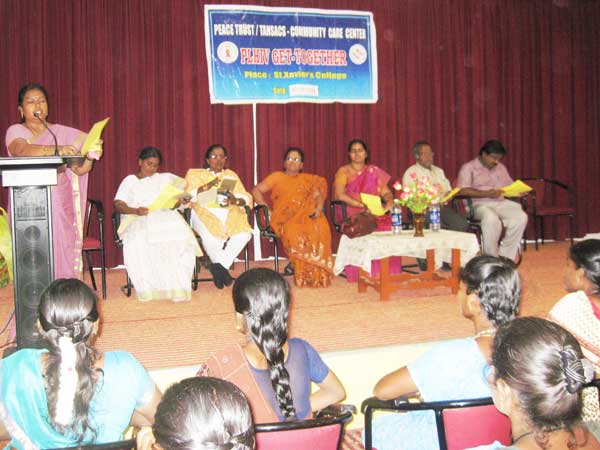 PLHIV Get-together
In Patient Services
Out Patient Services
Lab facility
Referral Services

VCTC
PPTCT
DOTS
ART Center
Other services

Counseling

Adherence
Nutrition
General
Others issue

Home Based Care
Recreation Facilities
Condom Distribution